Pickup truck manufacturers spend a lot of advertising dollars talking up the incredible feats their vehicles are capable of, focusing mainly on what their trucks can do more of than the competition.
Trailer towing is a good example. When properly equipped, some light-duty pickups can tow a trailer weighing more than 6,000 kg – the equivalent of five Toyota Corolla sedans.
That's an impressive capability, but before you rush out to buy a pickup truck as a tow vehicle, consider whether you actually need that much towing capacity. And if your tow vehicle will also serve as your daily driver, will you get tired of driving a pickup every day?
A vehicle's ability to tow a trailer is not necessarily related to how powerful its engine is. More important are its brakes and transmission. Obviously, the brakes need to be strong enough to safely stop the combined weight of the vehicle and trailer. Meanwhile, towing can easily cause an automatic transmission to overheat, so a vehicle rated for a trailer must have an adequate transmission-fluid cooling system.
We're not here to talk you out of buying a pickup truck to tow your new boat or RV. Instead, we want to show that you have choices if you're looking for a tow vehicle that can also be comfortable and practical for everyday use. Some of these vehicles – and the amount of weight they can tow – may surprise you.
Compact SUV: Toyota RAV4 Trail – 1,588 kg (3,500 lbs)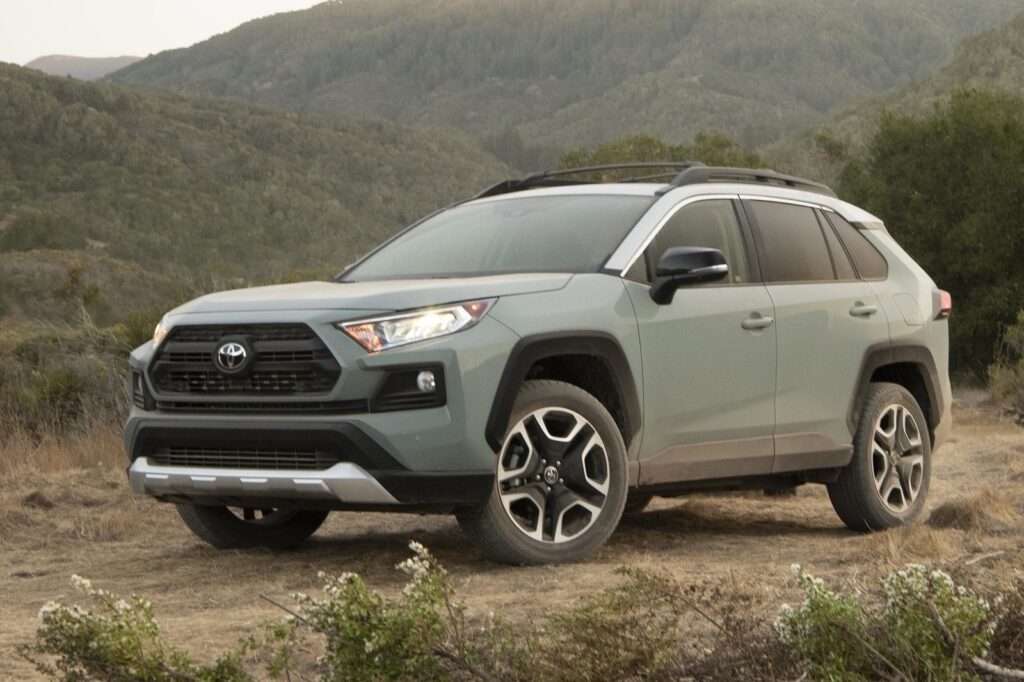 Toyota added the Trail trim level to the RAV4 lineup in 2018. On the surface, it appears to be all about improved off-road performance, thanks to its taller ride and more rugged appearance. But underneath, the RAV4 Trail has an upgraded radiator, plus coolers for the engine oil and transmission fluid. Those additions more than double the RAV4's towing capacity from 680 kg (1,500 lbs) to 1,588 kg (3,500 lbs) while using the same 203-hp engine and eight-speed transmission as other RAV4 models.
Toyota sells the 2021 RAV4 Trail for $39,390.
Minivan: Chrysler Pacifica/Grand Caravan – 1,633 kg (3,600 lbs)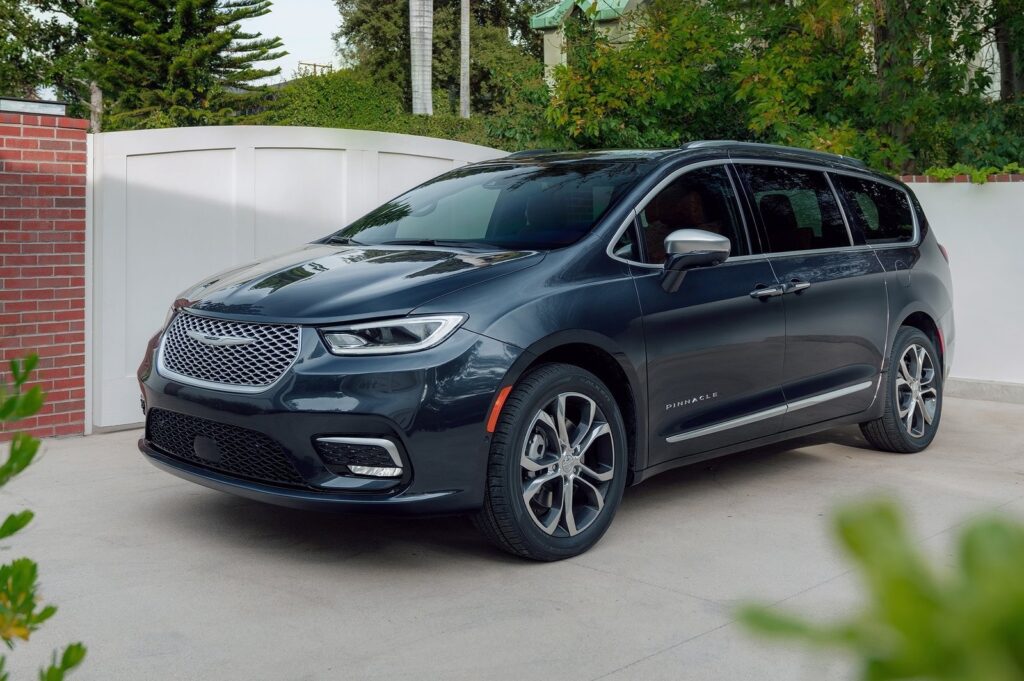 The Chrysler Pacifica and Grand Caravan are essentially the same vehicle, with the Pacifica priced and equipped to attract buyers seeking an upscale vehicle. Both use a 287-hp 3.6L V6 engine and a nine-speed transmission, and the Pacifica can be optioned with AWD.
Focusing on Chrysler's minivans is an academic exercise, because while they can tow more than any other brand's minivan models, that advantage is less than 50 kg. The Honda Odyssey, Toyota Sienna and Kia Sedona are all rated to tow up to 1,588 kg, or 3,500 lbs.
Compact luxury SUV: Audi Q5, BMW X3, and Porsche Macan – 2,000 kg (4,400 lbs)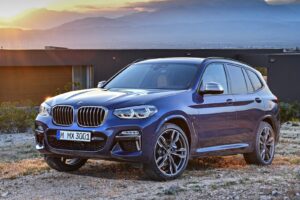 If a compact SUV is at the top of your wish list, but you need more towing capacity than the RAV4 can offer, you may have to move up to a luxury brand.
The Audi Q5, BMW X3 and Porsche Macan are direct competitors in the upscale compact SUV market, so it's not surprising that they all boast the same 2,000-kg towing capacity.
In all three vehicles, that limit applies to every available powertrain, which range from 2.0L turbo four-cylinders with about 250 hp to the Macan GTS's 434-hp turbocharged V6.
Audi sells the 2021 Q5 for between $46,550 and $56,900; BMW X3 prices range from $52,550 to $66,250; and the Porsche Macan's MSRP starts at $57,800 and nearly reaches $100,000 in its top Turbo trim.
Mid-size SUV: Dodge Durango – 2,812 kg/6,200 lbs to 3,946 kg/8,700 lbs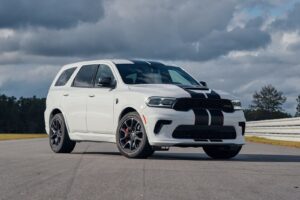 Moving back to mainstream models, the Dodge Durango boasts the top towing capacity among mid-size SUVs, at 2,812 kg in V6-powered trims or 3,946 kg with an optional 5.7L V8.
To get maximum capacity with either engine, you have to add a trailer towing package that includes a hitch, a wiring harness, a heavy-duty engine cooling system, and a load-levelling rear suspension. That package adds $950 to the price of a Durango.
2021 Dodge Durango pricing starts at $48,270 for the SXT model with its 293-hp V6. If you want the V8 and its 360 hp and 390 lb-ft of torque, the entry point is the $61,270 Citadel trim, in which the V8 is a $3,295 option. And if you're keen on the Durango's speedy SRT 392 and SRT Hellcat models (475 hp and 710 hp, respectively), the higher tow rating comes standard.
Mid-size luxury SUV
Audi Q7 and Q8; Porsche Cayenne; Land Rover Discovery – 3,500 kg/7,700 lbs
Land Rover Defender – 3,500 – 3,750 kg/7,700 – 8,184 lbs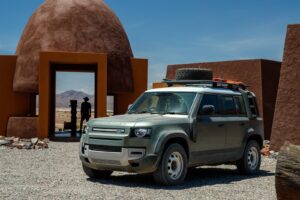 If the Durango is too pedestrian for your tastes, you'll find a quartet of compelling options in the mid-size SUV's luxury segment that share a maximum tow rating of 3,500 kg.
The seven-seat Audi Q7 is the one vehicle that comes with a caveat, as the 3,500-kg figure only applies to models with the optional 3.0L turbocharged V6 engine and its 335 hp. A less-powerful turbo four-cylinder is rated for just 2,000 kg. Audi's smaller – but more expensive – Q8 can also handle a trailer of up to 3,500 kg with either its V6 or the 500-hp V8 in the sportier SQ8.
The Porsche Cayenne is arguably the sports car of the mid-size luxury utility segment. Porsche offers a wider range of performance options than Audi's SUVs, from a similar 335-hp V6 to the Cayenne Turbo S E-Hybrid with 670 hp. The manufacturer doesn't say otherwise, so we presume the 3,500-kg tow limit applies to all Cayenne powertrains.
Two of Land Rover's extensive range of SUVs qualify here. The Discovery is a seven-seater that can pull 3,500 kg with either its base 2.0L turbo four-cylinder engine or an optional 3.0L V6 with mild hybrid assist.
The Land Rover Defender 110 does even better with its available 395-hp turbocharged V6, which is good for up to 3,750 kg of trailer-towing capacity.
Full-size SUV: Ford Expedition – 4,173 kg/9,180 lbs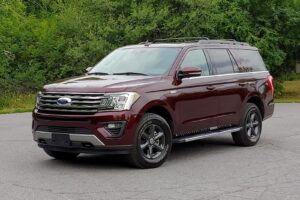 The Ford Expedition is as close as you can get to an SUV version of the ubiquitous F-150 pickup truck. And while it can't tow as much as the F-150, the Expedition comes close, with a trailering capacity of 4,173 kg while boasting three rows of seating and an enclosed cargo area.
The Expedition is also a more refined daily driver with its independent rear suspension. All versions of this large utility are powered by a 3.5L turbocharged V6 engine with either 375 or 400 hp, depending on trim level.
Full-size luxury SUV: Lincoln Navigator – 3,765 kg/8,283 lbs
The Lincoln Navigator is an upscale take on the Ford Expedition, powered by the same turbocharged V6 engine. We're not sure why its tow rating is 408 kg less than the Expedition's. Still, the Navigator can tow more than its closest competitor, the Cadillac Escalade. The same is true for the less-expensive Expedition, which can out-tow the Chevrolet Tahoe on which the Escalade is based.
Cargo van: Nissan NV 2500/3500 V8 – 4,264 kg/9,400 lbs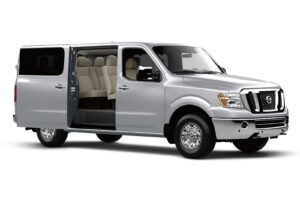 The Nissan NV is a big, basic commercial van that shares its underpinnings with older versions of the company's Titan pickup truck. The NV's top tow rating only applies to versions with the 5.6L V8 engine.
Nissan also makes a passenger version of the NV, but its towing capacity tops out at 3,946 kg, or 8,700 pounds.