by Chris Chase
Spring is in the air, which means countless driving enthusiasts will soon be enjoying a summer of fun in the sporty cars they've brought out of storage.
If the prospect of warm weather and dry roads has you itching for your own two-door toy, allow us to enable you with a reminder that the used-car market holds plenty of opportunity for affordable sporty-car ownership.
While there are many cars that could be defined as "sporty," for now we're focusing on two-door, rear-drive models from mainstream automakers. And because – in our view, anyway – the market for sporty coupes splits along import-versus-domestic lines, we're splitting our look at this slice of the marketplace into two articles. The one you're reading now looks at import models, and we'll follow up with a second piece on domestic-branded cars.
And as we move closer to the summer, we'll turn our attention to the upscale sporty car market in subsequent articles.
For now, read on for what you can expect when shopping for a quartet of fun and affordable rear-drive coupes from import automakers: the Scion FR-S, Subaru BRZ, Hyundai Genesis Coupe, and Nissan 370Z.
Scion FR-S and Subaru BRZ, 2013-2016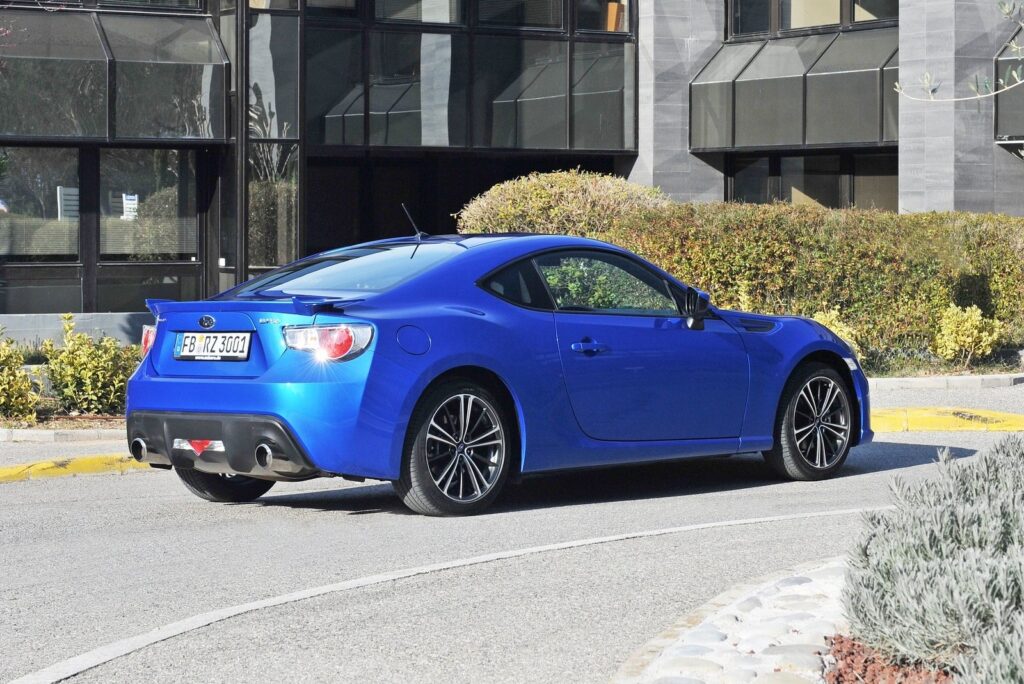 In 2013, Toyota and Subaru each launched a sporty coupe resulting from a collaboration between the two companies. Toyota initially marketed the FR-S under its now-defunct Scion brand, while Subaru dubbed its model the BRZ. Both models are still on sale today, but 2016 is a natural cut-off as these cars were refreshed in 2017, when the FR-S became the Toyota 86 after the Scion brand was laid to rest.
The Scion FR-S and Subaru BRZ are both powered by a 2.0L four-cylinder engine (200 hp/151 lb-ft of torque) that came with a choice of six-speed manual or automatic transmissions.
Some BRZ and FR-S owners have had engine problems caused by failed fuel injectors that, long story short, can cause catastrophic engine failure if not dealt with promptly. Here's a long discussion about the issue.
Another well-known engine issue stems from a recall to replace faulty valve springs, only for some of the repaired engines to fail after the work was done. It has been speculated that, because this issue appears to have affected the FR-S more frequently than the BRZ, the real issue is Toyota dealer technicians who are unfamiliar with working on Subaru's "boxer"-type engines, and not a design flaw in the engine itself.
A squeaking, grinding, or groaning noise that happens in manual-transmission cars when you push in the clutch pedal is probably caused by a faulty throw-out bearing. This was addressed in a 2017 service bulletin.
Here's the Subaru version of a service bulletin to fix noisy fuel pumps. This is apparently not a reliability issue, but some owners of the BRZ and FR-S find the sound annoying.
If you hear a popping or cracking sound from the rear of the car while driving over rough pavement, the cause could be a poor fit between two metal panels rubbing against each other when the car's body flexes. The fix, according to a Subaru service bulletin, is to spray lubricant between the two offending parts.
When you're test-driving an FR-S or BRZ, check the taillights for condensation or pooled water inside the housings, a common issue in these cars.
Hyundai Genesis Coupe, 2010-2016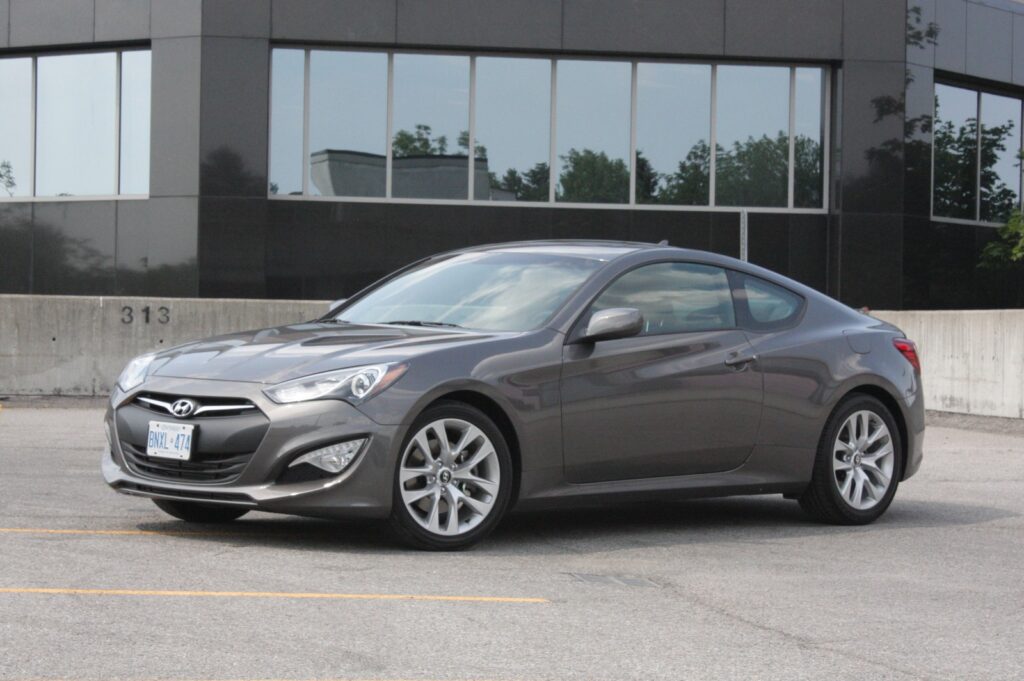 Hyundai introduced the Genesis Coupe in 2010 as a sporty companion to a mid-size sedan of the same name. Early cars were powered by a 2.0L turbo four-cylinder (210 hp/223 lb-ft of torque) or a 3.8L V6 making 306 hp/266 lb-ft. Both engines came with a six-speed manual transmission; four-cylinder models could be optioned with a five-speed automatic, and V6 cars got a six-speed auto.
Hyundai refreshed the Genesis Coupe in 2013, bumping four-cylinder output to 274 hp/275 lb-ft and boosting the V6 to 348 hp/295 lb-ft. The carmaker also introduced a new eight-speed automatic transmission as the option with both engines.
With a Genesis Coupe engine that cranks but won't start, the issue could be a bad electrical ground connection.
Later turbo models are known for a rattling noise caused by the turbocharger wastegate. Click here for a list of discussions about it.
Here's a discussion about a fifth gear that grinds in cars with the six-speed manual transmission.
Hyundai devised a software fix to address an issue that drivers of stickshift Genesis Coupes refer to as "rev hang."
The Genesis Coupe's newer engines have direct fuel injection, which can allow carbon build-up on the intake valves that may lead to performance and drivability problems. Read more about it here.
Here, Genesis Coupe owners discuss the creaks and rattles they hear while driving their cars.
Nissan 370Z, 2009-2020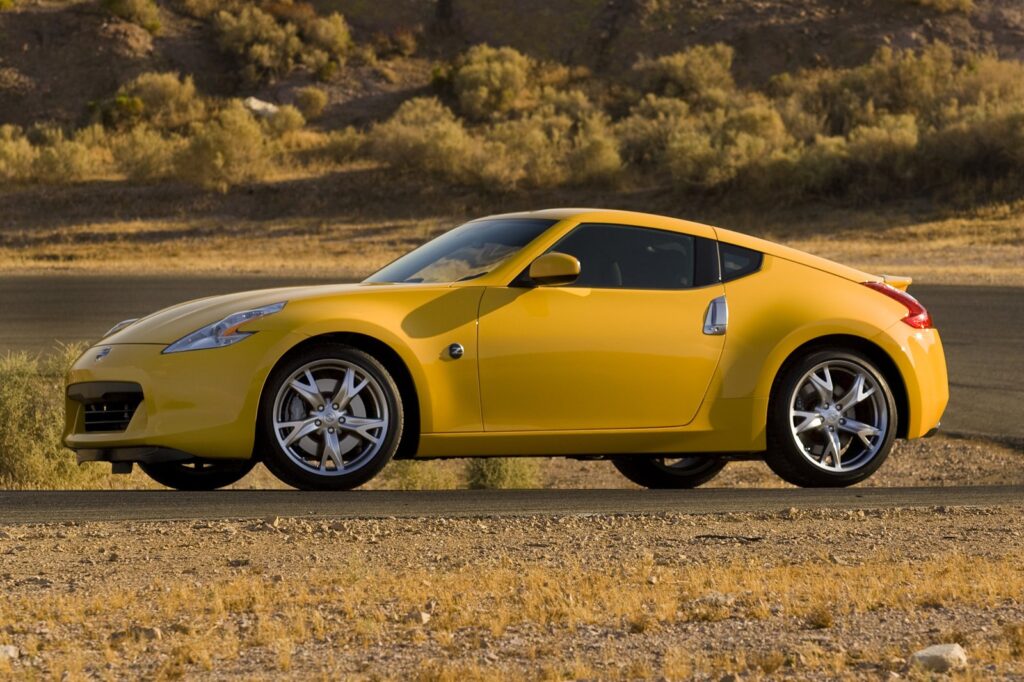 In 2009, Nissan redesigned its 370Z sports car with updated styling and a new 3.7L V6 engine to replace a 3.5L in the outgoing 350Z. The 3.7 engine makes 332 hp and 270 lb-ft of torque, and came standard with a six-speed manual transmission that could be optioned to a seven-speed automatic. The only notable change Nissan made to the 370Z through its 11-year run was to introduce a new base trim level in 2016 with a starting price $10,000 cheaper than the year before.
Here you'll find a long discussion about 370Z hatchbacks that get stuck closed. Also, verify that once open, the hatch stays up on its own. If not, you may have to replace the hydraulic struts that hold it up.
Some 370Z owners feel the car's paint is of poor quality and chips easily, often leading to paint damage on the car's front end.
On a related note, be on the lookout for rust. Check the bottoms of the doors, taking a peek behind the weather stripping. While you're crawling around, inspect the rocker panels (that's the part of the body below the doors) and try to get a look at the underbody.