By Chris Chase
With spring and its promise of warmer weather approaching, we're turning our attention toward the market for sporty two-door cars.
In our last article, we gave you some tips on how to shop for a handful of rear-wheel drive coupes from Scion, Subaru, Hyundai and Nissan. This time, we'll focus on the domestic part of the segment, where you'll find a trio of well-known models known as "pony cars."
We're not sure of the etymology of the term, but it's often used to describe a class of sporty domestic two-doors that emerged in the 1960s with the arrival of the Ford Mustang and its numerous competitors, which included the Chevrolet Camaro and Dodge Challenger.
Of the three, the Mustang is the only one that has been in continuous production since its 1960s debut. The modern Challenger made its comeback in 2008 following a 25-year hiatus, and Chevrolet revived the Camaro name in 2010, eight years after the previous generation disappeared.
If the arrival of warmer weather has you wishing you were behind the wheel of one of these storied domestic coupes, read on to learn what to look for when you're shopping around.
Dodge Challenger, 2009-2014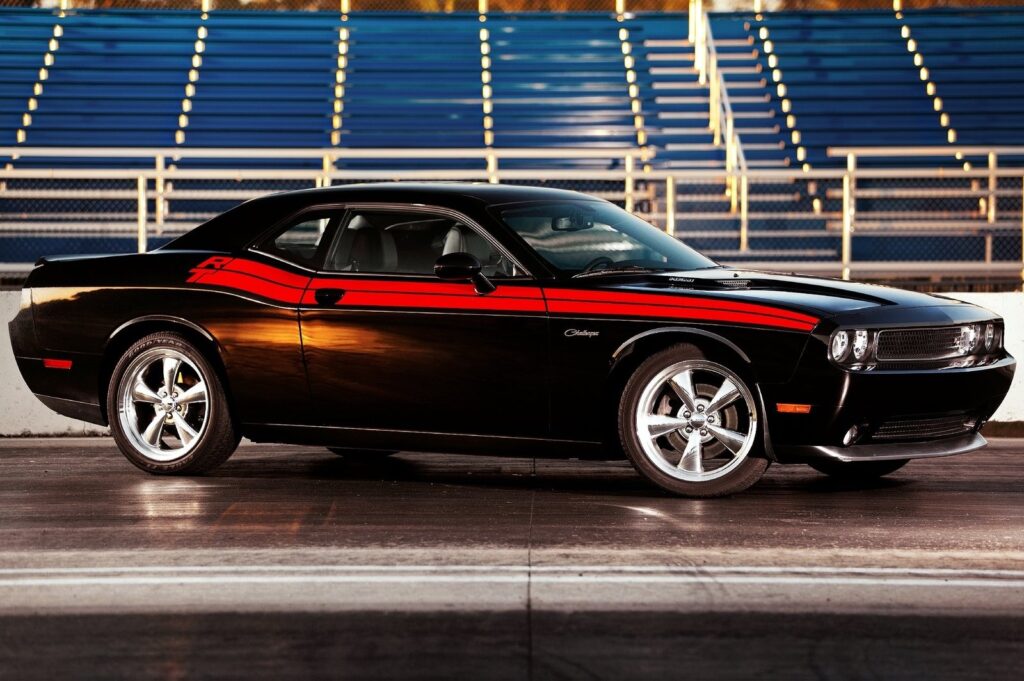 Dodge went retro in 2009 with the Challenger, a coupe whose name and styling recalled the 1970s model that helped set the tone for that decade's muscle-car marketplace.
When the new Challenger first rolled into showrooms, base models used a 3.5L V6 engine (250 hp/250 lb-ft of torque). Buyers could option up to a 5.7L V8 (376 hp/410 lb-ft) or a 6.1L V8 (425 hp/420 lb-ft). All three engines came with a five-speed automatic transmission. In 2011, the top engine was upgraded to a 6.4L with 470 hp/470 lb-ft, and the 2013 model got a new 3.6L V6 (305 hp/260 lb-ft) as its base engine.
Note that we've set the Challenger's cutoff at 2014, the year before Dodge refreshed its muscle-car coupe and added the wild 707-hp Hellcat variant.
According to this discussion, timing chain failures are a known issue in cars with the 5.7L engine and automatic transmission. It appears this fault was the subject of a recall in the U.S., but not in Canada.
When you're out looking at used Challengers to test-drive, inspect the area in front of the rear wheel arch for corrosion.
If you test-drive a car with the passive keyless entry system, check that it works reliably on both door handles.
Here, Challenger owners discuss whether a whining sound from the rear axle is normal or not. Here's a similar discussion where a Challenger driver describes the sound as more like a howl.
Some owners of cars, with manual transmissions, say their shifters can be hard to move out of first gear.
Ford Mustang, 2010-2014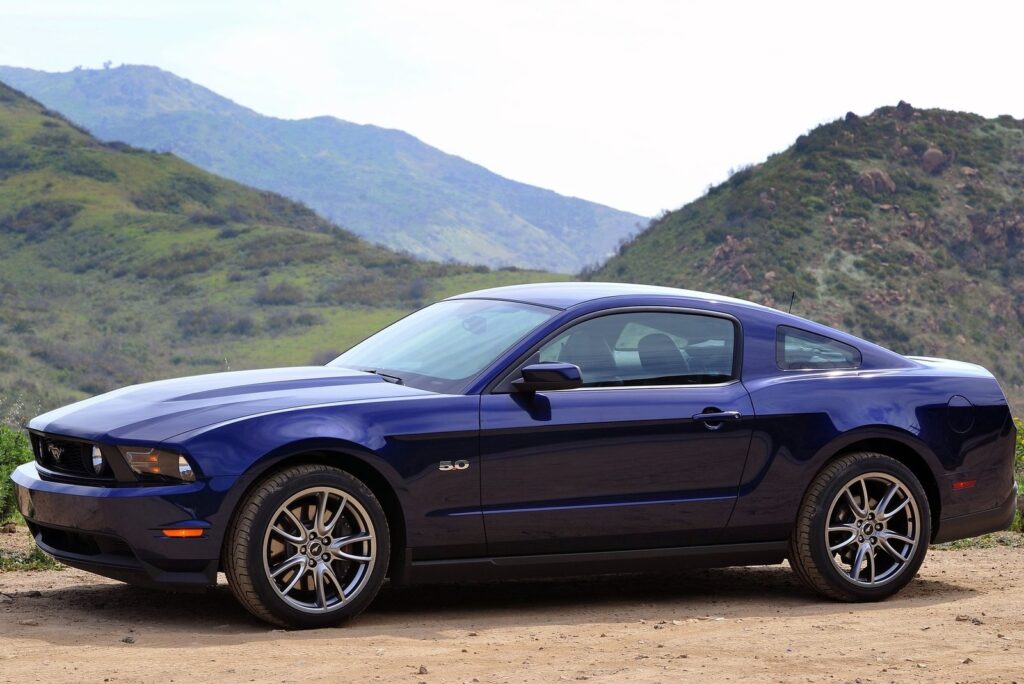 In 2010, Ford redesigned its Mustang muscle car, updating the retro-inspired styling that debuted on the outgoing model. Engine choices, initially carried over from the outgoing car, were a 4.0L V6 (210 hp/240 lb-ft of torque) for base models and a 4.6L V8 (315 hp/325 lb-ft) for the GT trim level. That first year, Ford also offered a GT500 with a 5.4L V8 that promised 540 hp/510 lb-ft.
In 2011, Ford replaced the 4.0L engine with a 3.7L V6 (305 hp/280 lb-ft) and ditched the 4.6L V8 for a 5.0L with 412 hp/390 lb-ft. Revisions to the GT500's V8 added 10 hp to that engine. The following year, Ford added a Boss 302 trim powered by a modified 5.0L V8 (444 hp/380 lb-ft). And in 2013, the GT500 upgraded to a 5.8L V8 that made 662 hp/613 lb-ft.
In 2010 models, the Mustang's transmission choices were five- and six-speed manuals, or a five-speed automatic. From 2011 onward, all the car's gearboxes were six-speeds.
Some owners of later Mustang models with SYNC infotainment complain the system often crashes. In some cases, the only permanent fix is to replace the hardware behind the touchscreen.
If you test-drive a Mustang with a manual transmission, listen for grinding when shifting between gears and make sure the gear lever moves smoothly as you shift. Ideally, you want to start your test on a cold car, as this is when shifting problems are most obvious. Consistent grinding and/or a shifter that pops out of gear could indicate a damaged transmission.
Water leaks into the cabin are a common complaint in the fifth-generation Mustang. When you take your test drive, inspect the carpeting for dampness.
Take a good look at the hood and front fenders on the car you're test-driving. Many owners complain of peeling, bubbling and flaking paint, which can promote corrosion.
Thoroughly test the Mustang's air-conditioning and climate-control functions. Any clicking or grinding sounds could indicate faulty components that are difficult to get at to replace. If you're doing your test drive on a hot day, does the A/C keep you adequately cool? If not, the car may have a refrigerant leak, which is a common issue in the Mustang.
Chevrolet Camaro, 2010-2015
When Chevrolet brought the Camaro muscle car back in 2010, it borrowed a page from the Mustang's playbook by styling the new car to recall the original Camaro of the late 1960s.
In 2010, engine choices were a 3.6L V6 (304 hp/273 lb-ft) and an optional 6.2L V8. The bigger motor's output was 400 hp/410 lb-ft with an automatic transmission and 426 hp/420 lb-ft when matched with a six-speed manual. The V6 was offered with the same six-speed transmission choices.
The V8 engines are the performance highlights in the Camaro range, and they're more reliable, too. The V6 is known for premature timing-chain wear and oil consumption. The direct fuel-injection system adds power, but allows gunk to build up on the intake valves, which can affect performance. That's a normal side effect of that technology and has to be cleaned up periodically to keep the engine running well.
During your test drive, make sure the key comes out of the ignition after you turn the car off. If it gets stuck, it's probably because of a faulty automatic transmission shift interlock.
Chevrolet recalled the Camaro in 2014 because of complaints it was easy to accidentally turn the ignition if the driver's knee hit the key.
After driving, shut the car off, wait a couple of minutes, and then restart it. Some Camaro drivers complain of engines that hesitate or stall when restarted hot. According to this discussion, the cause is either a poor electrical ground connection to the starter motor or a starter that gets overheated due to its proximity to the engine.
Here's a discussion about Camaro manual transmissions that grind when shifting into second gear. (https://www.camaro5.com/forums/showthread.php?t=203104) Finally, try out the Camaro's A/C and infotainment systems. If the touchscreen is sluggish or crashes, the car might need either an inexpensive software update or a pricey new hardware. If you find the climate-control system doesn't provide the cool or warm air you ask for, the fix may be replacing parts you can only access if you remove the dashboard.