Modified cars, music, models—what could be more iconic to ImportFest? And ImportFest is coming back to Toronto this Saturday, July 27, 2019. Taking up over 185,000 sq ft at its usual home in the Metro Toronto Convention Centre, ImportFest says it has now become Canada's largest aftermarket trade show.
Aftermarket Competition
The draw of the day is the show vehicles. Obviously. Visitors love nothing more than to take pictures of these gorgeous cars and throw them on social media. From a neon-purple Audi S4 to a Porsche 935 with a spoiler most can only dream about to rims so intricate and polished that they leave many viewers drooling, car lovers will find plenty to ogle at all day long.
The competition gets underway right at 11 a.m., so get there ahead of time.
Line-up Early
Besides wanting to make sure you see the show vehicle competition from the start, line up early for an exclusive offer: ImportFest t-shirts by Vossen. But make sure you have a valid ticket before you get in line.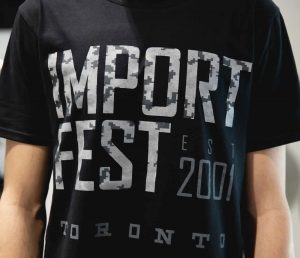 Because of ImportFest's popularity, the line-up can start early. One visitor to the 2014 show guessed that at least 500 people had lined up before doors even opened. With this year's show being billed as the largest aftermarket trade show in Canada, we can only guess how long that line-up will be.
Industry Models Attending
Many attendees look forward to photo opps with some of the top industry models. This year, ImportFest 2019 is featuring Faith Marone, Leenda Lucia and Nicole Cheenie, though there'll be many more to take photos with.
DJs to Keep You Pumped
DJ Ritz will start churning out the tunes at 11:00 to help keep your adrenaline high. (Though the line-up of customized cars will definitely help.) At 4:00, Scott Boogie will host live entertainment, including hot tunes and hourly giveaways.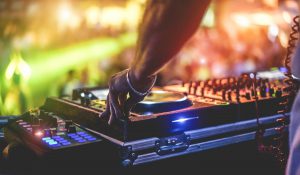 B-Boy Competition
Grooves and moves start at 2:30 with the seventh annual BBoy Battle. Presented by TBA apparel and hosted by Universal BBoy League, breakdancing fits in with a trade show like ImportFest: cutting-edge and precision dance moves combine with fluidly and speed to create something rhapsodic and awe-inspiring. Definitely a part of the day you won't want to miss.
Nearing on 20 Years
ImportFest started in 2001 and has held over 25 events across Canada and the U.S.. Over the years, the trade show has continued to grow in popularity. In 2017, ImportFest opened its own performance shop, called ImportFest Performance, which offers everything from tinting to body kits to ceramic coatings and more.
For ticket information and show schedule, visit ImportFest's website.
Related Articles: