Car manufacturers spend a lot of time researching and planning the vehicles they think their buyers want. Most of the time, they get it right, but they occasionally wind up being very, very wrong and launch a car that languishes in showrooms.
In some cases, a model comes along just as demand for its segment drops in the face of new, more novel competition. In other instances, a vehicle that does well right after its introduction can fall out of favour if it develops a reputation for poor reliability or shoddy safety.
Last year, Canada's five least-popular models accounted for less than 300 sales out of the roughly 2 million cars and trucks that went home with new-vehicle shoppers. Three of them were large luxury sedans, a segment on its way out as crossovers and SUVs continue to take over the marketplace. The other two are from Fiat, a brand that cannot catch a break despite (or, perhaps, because of) the allure of Italian engineering.
This quintet of cars is faring poorly in new-vehicle showrooms, but does that mean they're also best avoided in the used marketplace? Read on and we'll tell you what to watch for.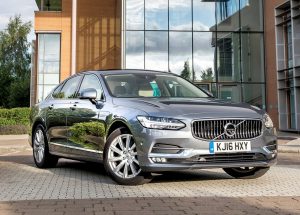 Volvo S90 – 2019 sales: 92 cars
Introduced in 2017, the S90 is Volvo's latest large luxury sedan. It's notable for its "Thor's Hammer" daytime running lights, and a T6 turbo- and supercharged four-cylinder engine that added a plug-in hybrid option in 2018.
According to owners posting to fuel economy site Fuelly.com, the typical S90 averages a bit less than 10.0 L/100 km in real-world driving.
Here's a discussion about vibrations felt at highway speeds. Another owner complains of a similar problem here, including a detailed account of what their dealership has done to try to correct the problem.
This owner's S90 locked one of the key fobs inside, which shouldn't happen with the car's passive keyless entry system.
When shopping, watch for cracked and/or discoloured headlight lenses.
Verdict: Volvo is building beautiful cars right now, but the Swedish company's reliability record is spotty. The brand's plug-in hybrid technology is largely unproven in the long-term, too, despite Volvo's current push in electric cars with the Polestar sub-brand. Choose a used example with some of the factory warranty remaining; it's also wise to shop through Volvo's certified pre-owned program, which adds additional coverage.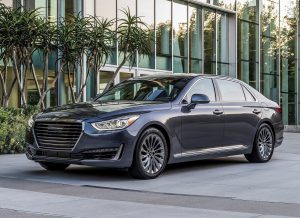 Genesis G90 – 2019 sales: 82 cars
The 2017 Genesis G90 replaced the Hyundai Equus as the Korean brand's largest, most luxurious model. Genesis made a significant styling update the G90 in 2020, so the cars we're discussing today wear this sedan's older, more traditional look.
Power is from either a 3.3L turbocharged V6 engine, or a 5.0L naturally aspirated V8. Both engines come with AWD and an 8-speed transmission. Owners posting to Fuelly show real-world average fuel consumption between 11.2 and 11.4 L/100 km.
When test driving a G90, listen for excessive wind noise around the windshield and front side windows, which could be caused by ill-fitting seals.
Some owners say the G90's lane keeping assist system is too sensitive and may mistakenly flash the driver attention warning reserved for when the driver is not holding the steering wheel.
Verdict: Genesis's parent company, Hyundai, is on a high-quality roll right now. This being a luxury car, there is a lot that could go wrong as the G90 ages, but a pre-purchase inspection on a model with warranty coverage remaining should be a solid buy.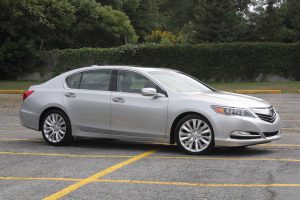 Acura RLX – 2019 sales: 55 cars
The RLX made its debut in 2014. It replaced the RL as the brand's flagship sedan, following a one-year hiatus in 2013. Most notable is a hybrid drivetrain that uses rear-mounted electric motors to provide AWD traction and torque vectoring performance.
All RLX models have a 3.5L V6 engine with a six-speed transmission. The RLX Hybrid uses a seven-speed automatic. In 2016, Acura dropped the basic gasoline model, leaving the hybrid as the only option; Acura refreshed the RLX's styling in 2019. According to Fuelly.com, real-world fuel consumption is usually under 10.0 L/100 km.
Here's a discussion about a rattling sound from the RLX's suspension.
In this chat, owners discuss complaints of jerky acceleration in the RLX Hybrid.
An Acura service bulletin addresses noisy rear-wheel steering in front-wheel-drive cars.
Verdict: Acura's Honda parent is known for its vehicles' long-term durability, so the RLX should be a solid buy. We worry about the rear-wheel steering system in front-wheel-drive models, so the AWD hybrid is our choice. Look for one that passes a mechanical inspection and comes with warranty coverage.
Fiat 500X – 2019 sales: 50 cars
Fiat introduced the 500X — its first-ever crossover SUV — in 2016. Through 2018, it came with a choice of 2.4L or 1.4L turbocharged four-cylinder engines. Transmission options were a 6-speed manual offered with front-wheel drive, and a 9-speed automatic that came with AWD. In 2019, Fiat refreshed the 500X with a turbo 3-cylinder engine with standard AWD and 9-speed, and revised styling. According to Fuelly.com, real-world average fuel consumption is a bit higher than 9.0 L/100 km.
Watch for excessive vibrations at idle, which could indicate a bad motor mount.
Owners of the mechanically similar Jeep Renegade report problems with air conditioning, engine radiator fans, and excessive engine oil consumption.
Inspect the car's brakes when doing your test drive. Some owners report poor-quality brake rotors that develop deep grooves and cause vibrations while braking.
Here's a thread in which owners share the things that bug them about their 500Xs.
Verdict: The 500X looks cute, but we fear the Fiat brand's poor sales will soon force it out of North America, leaving owners without a solid dealer service network. If you like the way the 500X drives, look at the similar Jeep Renegade instead, as super-successful Jeep is very healthy. Don't buy without a pre-purchase inspect and some left-over warranty coverage.
Fiat 500L – 2019 sales: 12 cars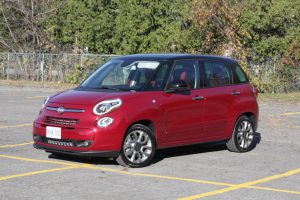 Introduced in 2014, the 500L is an awkwardly styled wagon that shares styling cues with the better-looking 500X crossover and 500 subcompact hatchback. It's powered by a 1.4L turbocharged engine that initially came with a six-speed manual transmission. At first, the option was a troublesome dual-clutch six-speed. A traditional automatic was added in 2015, and it became the only one available in 2017. Owners posting to Fuelly.com report fuel consumption well under 10.0 L/100 km.
The short-lived dual-clutch transmission is the source of many owner complaints. Those include outright failure that requires the replacement of a new unit. Less-serious, but still troubling, concerns include a shift lever that gets stuck; poor shift quality; and a manual shift mode that doesn't work.
If you choose a manual transmission, familiarize yourself with its quirks. These include the need to wait before engaging the clutch after shifting into reverse. Trying to move too quickly can cause a grinding sound when reversing.
Other sources of frustration include climate control systems that don't work properly, a sunroof that gets stuck while opening and closing, and batteries that need replacing prematurely.
Verdict: Don't buy one. While the 500L is a practical package on paper, it's not well executed. Choose any of today's subcompact or compact crossover models instead.